Kyoto Sangyo University

Faculty of Life Sciences,

Department of Molecular Bioscience




About us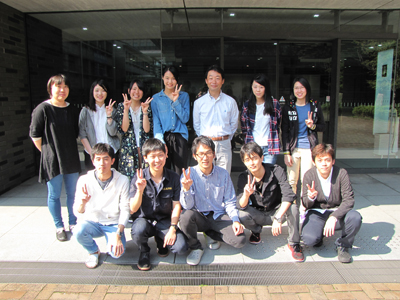 We here in Japan are facing a multitude of problems caused by the rapid growth of what has been termed the "super-aged society". The aims of our research are to improve the morbidities that are characteristic of age progression and to establish innovative technologies that can ensure a comfortable quality of life (QOL) for elderly. To this end, our laboratory has been pursuing the following research programs using advanced technologies in molecular and cellular biology, biochemistry, and genetic engineering.

Contact us

Research Projects
Elucidation of the Biosynthetic Process of Hyaluronan

Our laboratory discovered the first mammalian HA synthase (HAS) gene and has been thoroughly investigating the mechanism of HA biosynthesis ever since.

Studies on Cancer Stem Cell Niches


Cancer stem cells (CSCs) have attracted remarkable attention because they are believed to be the only cells capable of initiating cancer growth. Because CSCs are relatively resistant to conventional chemotherapy and radiotherapy, and because they are closely associated with cancer metastasis and recurrence, targeting them is now a primary goal in cancer therapy.
What's new
2018.7.20 Three undergraduate students joined the Lab.


2018.5.6-7.23 Ms.Negishi joined our Lab.


2018.3.17-18 Three students graduated.


2017.8.5-6 We held the Matsunoura seminar camp.